Home
Tri-County Pest Control is a locally owned and operated pest control company that has been proudly servicing Western Pennsylvania including the Oil City and Franklin areas of Venango County for 25 years. We also service Crawford and Clarion counties and many of the surrounding areas.  It is our goal to service our customer needs with courteous, quality service and competitive pricing.  Our technicians are registered by the PA Department of
Agriculture and are highly trained to keep your home or business free of unwanted pests.
Pest Control Services
Tri-County Pest Control services both commercial and residential customers.  We provide wood destroying insect inspections/reports required for home mortgages.  Pest control services are provided for a number insects including, but not limited to:  bees, ants, roaches, fleas, spiders, flies, asian beetles, rodents and termites.  We also offer wildlifeservices for a variety of wildlife such as raccoons, skunks, squirrels and chipmunks.  Ourservices page contains a more complete list.
Scheduling options range from one time services to monthly, quarterly, spring and fall services.  Some pests, by nature, require more than one service and this is considered when we evaluate your needs.  Appointments are scheduled based on customer convenience.  Please contact our pest control company for more information.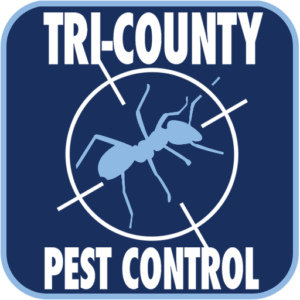 Call Us at (800) 588-6760 Toll Free for Our Professional Pest Control Service!
Services Include:
Interior/Exterior Services • Commercial & Residential
Real Estate Inspections With Same Day Reports • Preventative Services
Spring and Fall Power Sprays • Prompt, Courteous Service
Service Guaranteed • One-Time and Ongoing Services
• Wildlife Control Available
We accept, cash, checks, credit and debit cards.

Tri-County Pest Control services, but is not limited to, the following areas:   Allegheny College, Blooming Valley, Bradleytown, Cambridge Srpings, Carlton, Clarington, Clarion, Clarks Mills, Cochranton, Conneaut Lake, Conneautville, Cooksburg, Cooks Forest, Corry, Crown, East Hickory, Endeavor, Franklin, Frenchtown, Fryburg, Garland, Geneva, Grand Valley, Grove City, Guys Mills, Hadley, Hartstown, Knox, Leeper, Lickingville, Lucinda, Marble, Marienville, Meadville, Oil City, Saegertown, Sandycreek, Sandy Lake, Seneca, Sheakleyville, Shippenville, Stoneboro, Tionesta, Titusville, Townville, Tylersburg, Union City, Venango, Venus, Vernon Twp, Vowinkel and West Hickory.