Services
Tri-County Pest Control provides a wide range of pest control services for the extermination of Food, Fabric and Nuisance Insects, Wood Destroying Insects and Wildlife Control.  Our trained and certified technicians will come to your home or business and set up a plan based on your needs.  We take great care in remaining as true to "Green"as possible while servicing your home or business.
| Wood Destroying Insects | Food, Fabric and Nuisance Insects | Wildlife Animals |
| --- | --- | --- |
| Carpenter Ants | Bees | Groundhogs |
| Carpenter Beetles | Wasps | Raccoons |
| Wood Boring Beetles | Flies | Skunks |
| Termites | Asian Beetles | Chipmunks |
| | Pavement Ants | Squirrels |
| | Roaches | |
| | Spiders | |
| | Fleas | |
| | Earwigs | |
| | Bedbugs | |
| | Rats | |
| | Mice | |
| | Millipedes/Centipedes | |
| | Stored Product Pests | |
And More!       If You Don't See What's Bugging You…Give Us a Call.
Residential Pest Control Services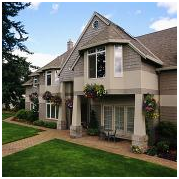 Homeowners rely on Tri-County Pest Control to quickly and effectively remove unwanted pests. We offer safe and dependable service, customized to each home, based on its unique needs.  We schedule appointments based on customer convenience.
Tri-County Pest Control will provide the type of pest protection that you can trust, backed by written guarantees.
Contact us for your quote!
Commercial Pest Control Services
Tri-County Pest Control provides sanitary solutions for:
Office Buildings and Retail Establishments
Hospitals, Medical and Dental Establishments
Restaurants, Taverns, Bars and Other Food Service Establishments
Schools and Daycare Facilities
Hospitality Establishments
Supermarkets
Warehouses
Industrial Plants and Factories
Businesses require customized solutions.  Our working relationship with our customers means more than just spraying; we inspect, monitor and treat as needed using Integrated Pest Management (IPM).
We offer the flexible scheduling and required reports that many businesses need.
Contact us for your quote!
Western PA Service Area:
Venango County
Forest County
Most of Crawford, Mercer,and Clarion Counties
Erie County – Union City, Corry areas
Southern Warren County
Tri-County Pest Control services, but is not limited to, the following areas:   Allegheny College, Blooming Valley, Bradleytown, Cambridge Srpings, Carlton, Clarington, Clarion, Clarks Mills, Cochranton, Conneaut Lake, Conneautville, Cooksburg, Cooks Forest,Corry, Crown, East Hickory, Endeavor, Franklin, Frenchtown, Fryburg, Garland, Geneva, Grand Valley, Grove City, Guys Mills, Hadley, Hartstown, Knox, Leeper, Lickingville, Lucinda, Marble, Marienville, Meadville, Oil City, Saegertown, Sandycreek, Sandy Lake, Seneca,Sheakleyville, Shippenville, Stoneboro, Tionesta, Titusville, Townville, Tylersburg, Union City, Venango, Venus, Vernon Twp, Vowinkel and West Hickory.